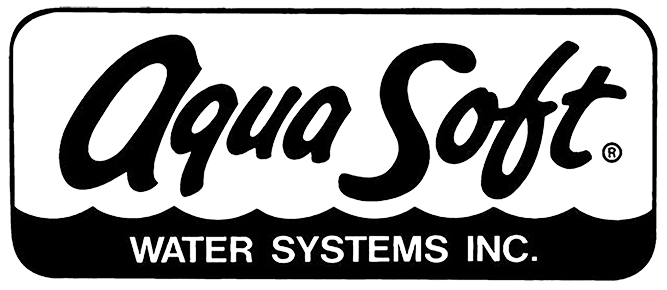 The Story of Aqua Soft Water Treatment Systems
Authorized independent Kinetico Dealer for Palm Beach and Broward County
Our dedicated sales staff is here for all of your water needs to find the right water treatment options for your water problems and within your budget.
Free Water Analysis
Get a Quick Quote
Aqua Soft Water Systems in Royal Palm Beach recently marked a milestone anniversary in 2022 — 50 years of installing and servicing the water systems at homes and businesses across Palm Beach County.  Aqua Soft started out as a family business and remains one to this day.
"In the mid-1960s, my father Lloyd Rice worked for Pratt Whitney. He was part of 'Skunkworks,' the engineering team that built the SR-71 spy plane's engine," Debbie Suftko recalled. "That job required my parents to move often and live undercover — after all, we were fighting in Vietnam. My parents knew this was no life in which to raise a family."  By the 1970s, Lloyd and his wife Peggy had two children, Debbie and Darren. They purchased a triplex that was on well water. Little did they know, that decision would lead to a new business venture. "They purchased a water softener, and soon my father learned that he had to repair it often," Debbie said. "Once he learned to repair our softener, he was soon repairing the neighbor's system. It was at that point, they knew that God had provided a business."
The couple used their savings to open Aqua Soft in 1972.  "At this point, we had moved into a home in Lake Clarke Shores, and we ran the business out of the garage," Debbie continued. "Over the years, we moved the business four times, stepping up to larger locations."  Previous locations have been on Old Okeechobee Road, Military Trail and Broadway Street in Lake Worth before moving to the current location on Business Park Way in Royal Palm Beach. "We built this building in 1997," Debbie said.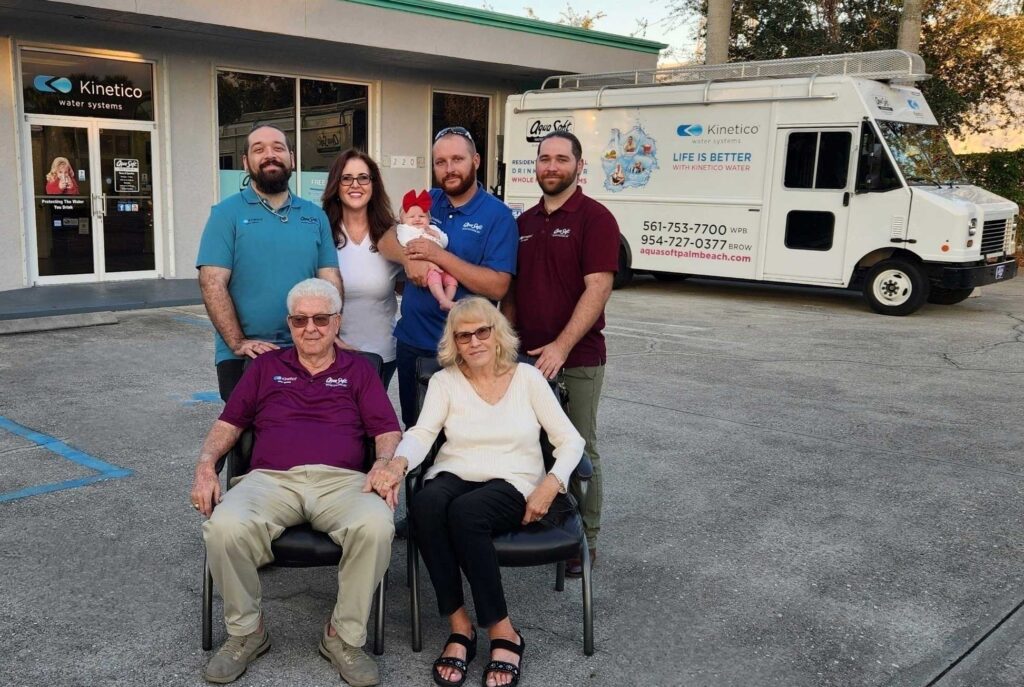 In 1984, Aqua Soft became the authorized dealer for Kinetico Water Systems in Palm Beach and Broward counties. "By the mid-1980s, both my brother and I were also working in the family business. Darren became our well driller, and I started out in scheduling," Debbie recalled. "As the years passed, we hired more employees, and Darren branched out into his own well drilling company, Rice Well Drilling. Darren still drills our wells to this day." In more recent years, a third generation has joined the family business.  "By the mid-2010s, my three boys — Eric, Alex and Ryan Suftko — came to work in our business to help continue the family legacy," Debbie said.
"Over our 50 years in business, the Lord has truly blessed us, and we strongly believe in giving back. We have actively given to Water for Life, an organization that helps provide clean drinking water around the world, as well as Tunnels to Towers, an organization that helps our veterans and first responders."  Aqua Soft has also made donations to Homes for Our Troops and Habitat for Humanity, as well as many other local charities and nonprofits. "We do a lot of work with different animal rescues, such as Barky Pines. We donated their water system to them. The Rare Species Conservatory Foundation had their whole system stolen, and we replaced it free of charge for them," Debbie said. Debbie believes that her company's size and years of experience make Aqua Soft the best choice for those in the market for a water system.  On top of residential service, Aqua Soft does a great deal of work in the commercial sphere.

Soft water protects plumbing and appliances, keeps clothes cleaner, skin and hair softer, and saves you money.
With a Kinetico Water Softener in your home, your hard life will disappear. Using soft water saves you money on soaps and cleaners…
2″, 3″, 4″ & 6″ P.V.C. Wells. Whether you're looking for a commercial, household or irrigation well – we drill them…
What Makes The Kinetico Mach Overdrive Enhanced Sulfur Guard System Different. Non-Electric Operation. Reliable. No timers or computers to set, adjust or replace. Metered, Demand Service. Unlimited supply of fresh, odor-free water…
As people become increasingly aware of the benefits of purified water, the demand for equipment capable of treating both municipal and well water supplies continues to grow…
Dual-layer under-bedding improves water distribution, increases salt and water efficiency, and reduces pressure loss…
Aqua Soft Water Systems has custom designed a stand and added a clear view mesh filter for sediment removal that has made the Kinetico convenient and portable as you travel to different Ports of Call or travel from City to City..
For All Your Kinetico Needs. Look No Further.
Get Worry-Free Drinking Water Today.
Aqua Soft water systems provides Kinetico residential and commercial water treatment systems, including water softeners, reverse osmosis filtration systems, and other water filtration devices for residential and commercial use.
Ask about our 100% Financing, contact us today.
West Palm Beach 561-753-7700 - Boca / Delray 561-265-0555 - Broward County 954-727-0377